MINUTES OF THE ANNUAL GENERAL MEETING OF GAMBIA EDUCATION AND TEACHING SUPPORT
HELD ON 3rd SEPTEMBER 2011
AT NASH COMMUNITY HALL, NASH, GWENT AT 12 NOON.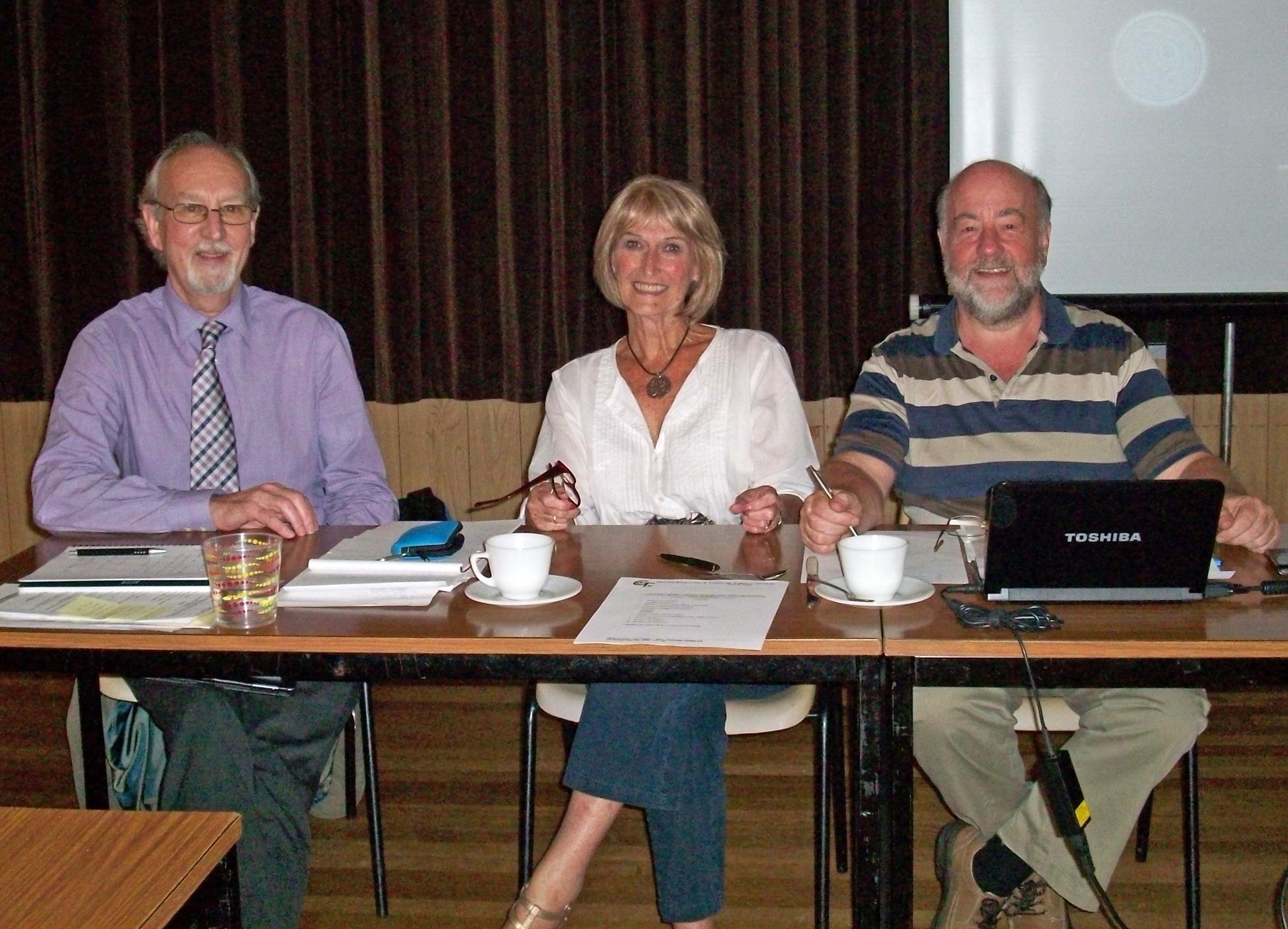 Present:
Tony Nelson

Ian Ward-Dutton

Paul Webster

Dawn Webster

Julie Limbrick

Helen Touray

Jane Ward-Dutton

Tony Bound

Erica Wren

Mary Ikin

Peter Scorer

John Skingsley

Kay Skingsley

Geoff Evans

Mandy George

Angela Athey

Barbara Griffiths

Alun Griffiths

Ann Husbands

Marion Blake

Apologies:

Maxine Beech

Lyn Clarke

Moira Bishop

Julia Baker

Fran and Filly Glynn

Peter Bingham

Peter Corrance

Peter Barton

Edward Holder

Rosie Holder

Angela Thomas

Moira Bishop

Alan and Mary Pickles

Susan Pinkney

Steve and Chris Humphries

Tony Bond
1. Welcome by Acting Chair:
Tony Nelson welcomed attendees to the meeting with the following comments and acknowledgments:
In January 2011, Bakoteh Nursery school children were moved into the Sunrise Education Centre at Bakoteh where, together with the Skills Centre students, a total of 140 young people now receive educational support – Thanks to the generous GETS members, sponsors and donors.
In May 2011 The Castellan African Trust decided to sever its' association with GETS and to register as an independent charity: this resulted in the resignation of David Goss as a trustee of GETS. The Acting Chairman expressed the thanks of all GETS trustees for David's support since 2006.
In July 2011 Sheila Plaister resigned as Chair of GETS for personal reasons. The Acting Chairman paid tribute to Sheila and her husband Nick's major input, noting that all the work done during Sheila's tenure had been vital in enabling the progress that has been achieved.
The Acting Chairman expressed sincere thanks to Tony Bound and Erica Wren for the invaluable assistance given to Helen Touray and trustees with training, interviewing and appointment of staff for the Sunrise Centre. Similarly, he praised Dawn Webster and her volunteers for their dedication and the amount of time spent in finalising the nursery curriculum.
The Acting Chairman highlighted Helen's work on the administration of Dumbarton School and assisting with the closure of St. Peters, whilst managing the multiple tasks associated with the Sunrise, as deserving of the highest praise and recognition. He also thanked all the trustees for their support and multiple visits to assist in Gambia.
2. Minutes of the previous AGM held 21 August 2010:
Acceptance of the minutes was proposed by Helen Touray, seconded by Erica Wren and CARRIED unanimously. The Acting Chair signed the minutes as a true record.
3. Adoption of Resolution:
The following resolution for change to the Constitution of Gambia Education and Teaching Support was unanimously ADOPTED.
G. 1/ (b) Executive Committee Elections:
'Not less than 1 and not more than 3 members' be changed to
'Not less than 1 and not more than 4 members.'
G. 1 (c)
One nominated member appointed as follows:- to be deleted.
(The three Honorary Officers positions remain unchanged.)
4. Nomination of Officers:
Chairman:
Nominations had been received for Tony Nelson
Seconded by Tony Bound and CARRIED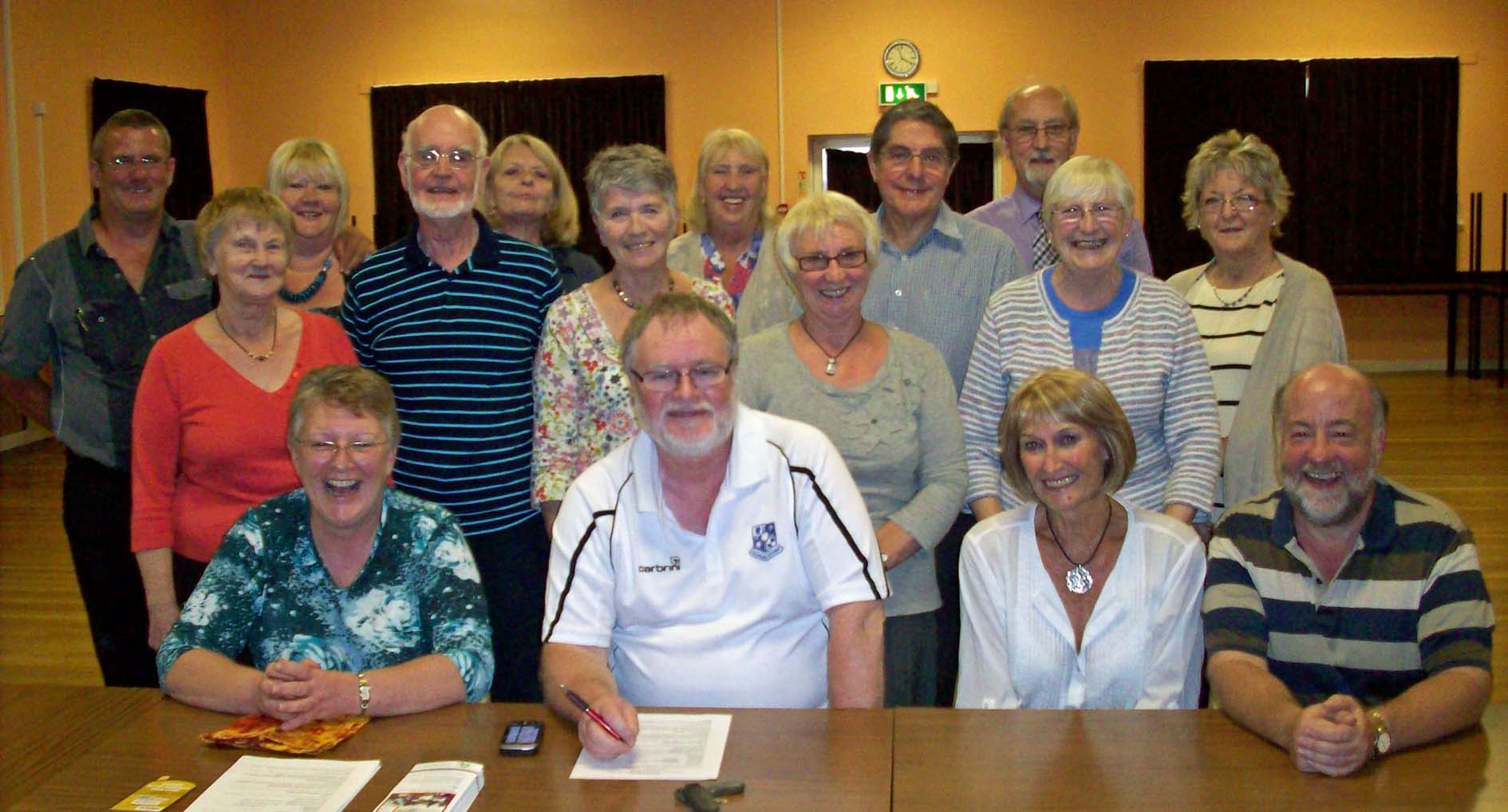 Treasurer:
Nominations had been received for Paul Webster
Seconded by Tony Nelson and CARRIED
Secretary:
Nominations had been received for Ian Ward-Dutton
Seconded by Julie Limbrick and CARRIED
5. Elections to the Executive Committee:
Nominations had been received for Dawn Webster, Helen Touray and Julie Limbrick.
Seconded en bloc by John Skingsley and CARRIED.
6. Adoption of Trustee Annual Report and Annual Accounts:
The Acting Chairman advised those present that the Independent Examiner had not yet audited the accounts – the audit would take place on 8th September and any material comment would be relayed to supporters.
Acceptance of the Report and Accounts (subject to satisfactory audit) was proposed by Tony Bound, seconded by Erica Wren and ADOPTED. (Post meeting Note – on 8th September the Independent Examiner made a thorough examination of the accounts and supporting documents and all the minutes of this year's trustee meetings! He was very satisfied with everything.)
It was noted that the decision to transfer significant sums into our Gambian bank account had resulted in a higher interest rate than in the UK. However, it was anticipated that there would be a deficit of £6,000 for 2011/12. The amount is uncertain because although the required expenditure is known, income is unknown. Fundraising must become the top priority for the coming year and indeed for the foreseeable future.
The treasurer pointed out that, coincidentally, there was a surplus of £6,000 in the Restricted Fund that could not be used to offset the anticipated deficit because by definition it was 'ring-fenced'. Whilst appreciating fully the desire of sponsors and donors to identify a specific project or purpose for their giving, the trustees were concerned that as a consequence 'surplus' restricted funds could not be used to enable and support priority financial demands. Trustees intended to write to all supporters to ask for their agreement that any surplus funds provided for a 'restricted' project could be transferred to meet priority expenditure. Surplus funds might accrue where a larger number of supporters than anticipated pledge money for, say, a feeding programme or teacher salaries. Those present were in general agreement with the proposal.
In response to a question about the safety of Banks in the Gambia, it was noted that there are risks attached to banking anywhere in the world and that our bank was considered, after much investigation, to be best suited to the charity's needs. De-risking funds would be considered by possibly opening an additional bank account.
A vote of thanks was given to Dawn and Paul Webster for producing the report and Paul Webster for generating the accounts.
7. Sponsorship Report:
Dawn Webster, the Sponsorship Secretary, presented a factual outline of progress. Since the inception of GETS in 2004 500 children had been assisted through sponsorship, either at Bakoteh/Sunrise or other educational establishments. Tribute was paid to Helen Touray's support on sponsor feedback collation including photographs, school reports, and letters for sponsors. A selection of student achievements and recognition were demonstrated. Similarly, the value of volunteer support was recognised – even the simple act of engaging the children and students in English conversation was enormously beneficial.
An outline of the variety of annual fees in Gambian Schools was provided. These ranged from £90 for the least costly Nursery school to £400 for the most expensive Senior Secondary School. In contrast fees at the Sunrise Centre are deliberately kept lower than other schools and skills centres to make education affordable: Sunrise Nursery fees are £27.50 a year and Skills fees are £37.50 a year. Sadly, even these deliberately subsidised fees prove difficult for many parents to meet. Dawn Webster expressed her thanks to the voluntary supporters who assisted with the nursery curriculum.
Report ACCEPTED. A vote of thanks was given to Dawn Webster for producing the report.
8. Sunrise Report:
Helen Touray presented a comprehensive review of the significant progress and activities at the Sunrise Centre since the signing of the Memorandum of Understanding with the Bakoteh Village Development Committee in June 2010. The main points were as follows:
An induction programme for teachers prior to opening including First Aid training.
The initial dealings with unpaid bills and fees, the recruitment process, upgrading of utilities, some refurbishment and shadowing the existing Education Director, Mr Batchilly.
The closure of the Senegambia Office and the move to Sunrise Centre
Free breakfasts for the nursery children prepared by the Skills Centre Students
Uniforms for children and teachers made by the Skills Centre students
A Bantaba for Tie and Dye, Batik and cookery – generously funded by Tony Bound and Erica Wren
The erection of a watchman's hut - generously funded by friends of Nick and Sheila
An appraisal system developed and implemented for teachers – welcomed by the staff as valuable feedback
The Gambia equivalent of BUPA implemented for teachers.
Implementation of proper tax and insurance payments
Two teachers attending 3 year course at Gambian College.
An Ebeh Day (Open Day) was held in February, with food enthusiastically prepared by the Skills students and music by a local DJ. The event was a huge success and raised the morale of the whole centre.
An outing to Abuko Nature Reserve was arranged on Commonwealth Day with picnics prepared by nursery school teachers.
A formal graduation ceremony was held for the skills students who completed their course in July.
Eleven of the 25 skills students from GETS who undertook Work Experience were offered permanent places by local businesses.
A vote of thanks was given to Helen Touray for her dedication and achievements. The assurance of trustee attendance and support in Gambia on a regular basis is a crucial factor in the charity's success so far.
Tony Nelson, in his capacity as Sunrise Project Director, gave details of the envisaged development of the Centre.
As part of GETS trustees Vision and Strategy for the future it had been decided that the charity should build a Lower Basic School for children aged 7-13. This would allow the children currently in the nursery classes to move to a school on site having the same ethos and providing the same high standard of education. The planned building will include 6 classrooms, a library, IT room and an office at an initial building cost of £60K – of which we already have £30K available. We have agreed to a staged development, building 2 classrooms plus 2 other rooms and the whole of the foundations initially at a stage cost of £40k. We then have 2 years to raise the remaining £20k building cost. The aim is to complete stage 1 in time for start of the academic year 2012/13 and to achieve this we need to raise an absolute minimum of £10k. Additional funding will be required for furnishings, additional teachers salaries, resources and building upkeep. The need for both general fundraising and a trustee with corporate fundraising experience is being addressed, as is the possibility of Grant funding e.g. Comic Relief. To assist in marketing the charity information leaflets and postcards have been produced and these will be distributed throughout tourist sites in the Gambia. John Skingsley suggested that a video presentation should be produced to support marketing and fundraising.
As part of the intention for the charity to adopt a more business-like approach to management and operation a 5-year Vision and Strategy document and Business Plan have been agreed and is being implemented. In addition, it has been decided to address the safeguarding of children and students under our care. With this in mind a draft Child Protection Policy is under consideration and Volunteer Guidance and Support documents are being updated.
Report ACCEPTED.
A vote of thanks was given to Tony as Project Director without whom the project is unlikely to have come to fruition.
Questions and Comments:
Ian Ward-Dutton read a report on behalf of Alan Pickles outlining the reasons for withdrawal from St Peters by their church group of supporters and their plans for support in Gambia in the future. St Peters continues under the management of the Headmaster at present. GETS has no further administration responsibility
John and Kay Skingsley gave an update on Essau School on the North Bank. Attendees were pleased to know the education of 150 children continues.
A general discussion took place on membership as trustees considered the current membership structure was not inclusive of all supporters.
A feeling of 'supporters' inclusiveness,' and confidence in the trustees was expressed by Tony Bound, agreed by attendees and appreciated by the committee.
Meeting closed 4.15pm