D.O.B 13/11/2003
Modou is in Grade 10 at Apple Tree School.
His mother, Mariama, is a single parent with three children, Alagie, Isatou and Momodou.
She is a nurse in the local clinic and was unfortunately deserted by her husband leaving her to bring up the children on her own without any financial support. Mariama asked if GETSuk could help and we found a firm willing to support all three of her children - PB Design.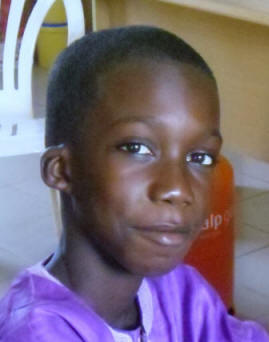 August 2014