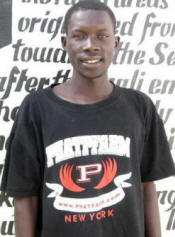 I am Bakary Sambou and I was born in the neighbouring village to Brikama. Having finished Senior Secondary Education at Fatima in 2002, I proceeded to Gambia College and pursued the Higher Teachers Certificate, which I completed in 2005. Having realized the conditions of teachers in The Gambia as the most pathetic, and poorest civil servants, I thought to proceed onto higher education. This is because my dream is to become a scholar and make a name for my country on the globe. With the help of God, I met Bob and Sue. My special thanks and appreciation go the them for their tremendous assistance which enabled me to pursue the Certificate and Diploma in management studies. My ambition in the years ahead, if I secure a scholarship, is to pursue on a bachelors in management studies, marketing or Human Resources Management.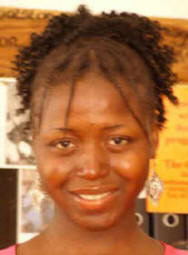 Mamanding Jarra gained a certificate in Home Economics at Presentation Girls' Vocation School.
Haddy Siddebeh completed Grade 12 at Ice Senior Secondary School.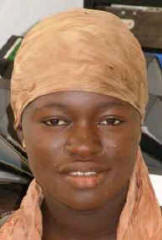 Thomas Amara was sent to The Gambia as a refugee in 2005. In 2010 he went back to try to find his family. Although his parents died in the war he found his younger sister and some relatives and has now returned to live with them in Sierra Leone.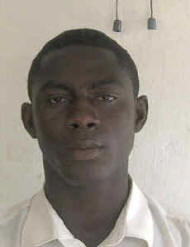 Lamin Camera gained a Diploma from the International Business College.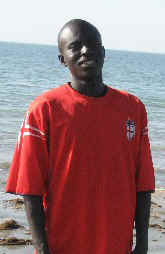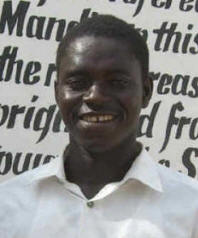 Abubacarr Jobe completed his school education in July 2009 but then studied at GTMI (Gambia Telecommunications and Multimedia Institute). His original sponsor agreed to pay for his new course, despite already sponsoring two more students.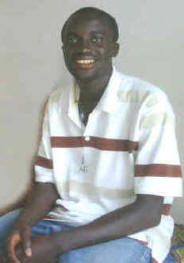 Ebou Jarjue successfully completed a CISCO course where he learned amongst other things wireless technologies, basic computer security and operating systems.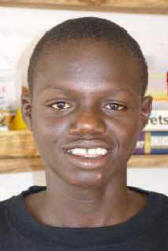 Sait Jah's father had to arrange for Sait to stay with a family in Kanifing so that he could complete the Grade 12 year at the SOS Senior Secondary School in Bakoteh.
Salifu Njie completed Grade 12 at Nusrat Senior Secondary School. His home village was Basse, about 300kms away from Senegambia so he went to live with his uncle to attend school in Tujureng.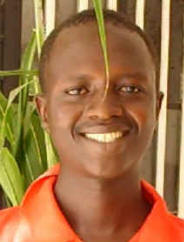 Sendeng Suso has been sponsored by members of GETSuk since the year 2000. She completed a Graduate Diploma course at the Management Development Institute and now works at the Sunrise Centre as an administrative assistant.
Her parents are traditional Griots from the Mandinka tribe. They are the oral historians of the families in the area and attend all ceremonies such as naming, initiation, marriage and funerals to offer traditional prayers and to tell of the deeds of the family concerned.
The call for Griots has diminished in the urban areas of Gambia and the economic status of Griot families has suffered, even though their social status remains a valued and important feature of Gambian society.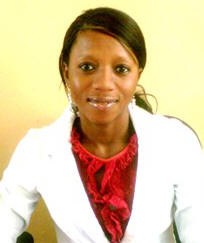 First of all, I would like to say I like the job I am doing. I am working as an administrator in Sunrise Centre which gives me the opportunity to put into practice the knowledge I acquired during my course of study.
GETS Sponsorship has completely turned a new page in my life because it provided me with the most precious resources which enabled me to obtain a Graduate Diploma in Management Studies. The sponsorship empowered me to be able to face challenges in life without problems and also take viable decisions when it comes to being a successful person in life.
Finally, I would be delighted if am given another opportunity to gain more experience in my education career. I believe with education all difficulties in life could be turned into opportunities to make life a success.
Sendeng Suso
I am currently working with a private Network company called MSBM Tech. At MSBM Tech we do a lot of IT Field works, for example we do LAN and WAN Networking, Computer Hardware maintenance, Printers and UPS Repairs, Software Installation and many others. It is through the help of GETS that I am now an IT Technician.
If GETS, was not here to support me. Well I'll say my dreams of becoming what I am would be in doubt, because my family is not in the position to pay for my tuition fees for all the IT Courses I studied.
I would like to thank GETS for making it possible for me to achieve some of my biggest dreams. My sincere thanks goes to Francis, Helen and former staffs of GETS who were so kind to me whenever I visited GETS. I would also thank Tony Nelson, for helping me achieve one of my wildest dreams of my life.
Ebou Jarjue