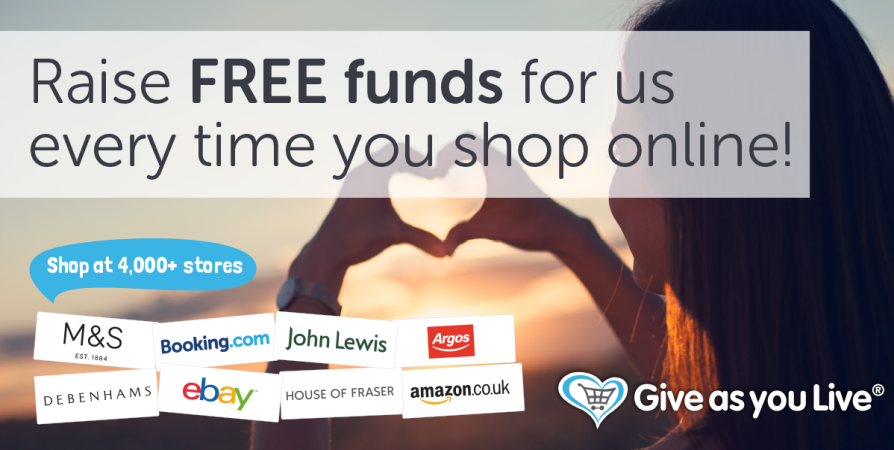 Give as you Live has raised over 8 million pounds for charities since it started in 2010
GETS are registered with Give as you Live and have been showing the logo on our webpages since September 2016.
The records show that we have only eight supporters using Give as you Live - can we increase this number?
Over 4,000 online retailers will give a percentage of your purchase to GETS if you register on this page - https://www.giveasyoulive.com/join/gets
The percentage is only small - but 'many a mickle makes a muckle' from the old Scots misquoted saying! Every penny counts!
After registering with the site you can download a donation reminder button for Chrome which can take you to the shop you want to visit. If you forget to shop through using this button a reminder will pop up on every site which is part of the scheme asking you if you want to raise money for GETS.
If you have an iphone or an ipad you can download an app which will give you easy navigation to your favourite stores with a fast and intelligent browser enabling you to shop faster on-the-go.
If you don't use Chrome, ipad or iphone just type https://www.giveasyoulive.com/join/gets into your usual browser - you can still use Give as you Live
Hopefully, next time I log into our charity account with Give as you Live there will be many more than eight supporters!