Lower Basic Education starts at age 6 to7, when children leave Nursery School. Students stay for 6 years, leaving at age 12 to 13 to move on to Upper Basic School for a further 3 years.
At first Sunrise Centre did not have a Lower Basic School so children from our nursery classes had to move on to other local schools in Bakoteh. We wanted to keep them at the Centre so that we can continue to develop their education in line with our curriculum and September 2012 saw the first group of children from our nursery move on to our Lower Basic School at Sunrise.
We have built a new block attached to our existing facilities at the Sunrise Centre. In phase 1 we provided over 2 floors:- 2 classrooms (for Lower Basic years 1 and 2), 3 boys' and 3 girls' toilets, 2 rooms (a new office plus library). We finished Phase 2, building the exterior of four more classrooms, then Phase 3 saw the interior of these rooms finished.
Phase 1 - on the left the toilets, upstairs and downstairs, and two new classrooms, one upstairs and one downstairs. Next to the entrance is the new office with a room above which will become a library.
Looking at the building from the road outside Sunrise you can see where phase 2 joined onto the existing building to provide four more classrooms.

Below is the Lower Basic building now completed

Lower Basic education is Grade 1 up to and including Grade 6

From September 2017 we have Grades 1, 2, 3, 5 and 6.
Mr Williams with Grade 1 Lower Basic - November 2019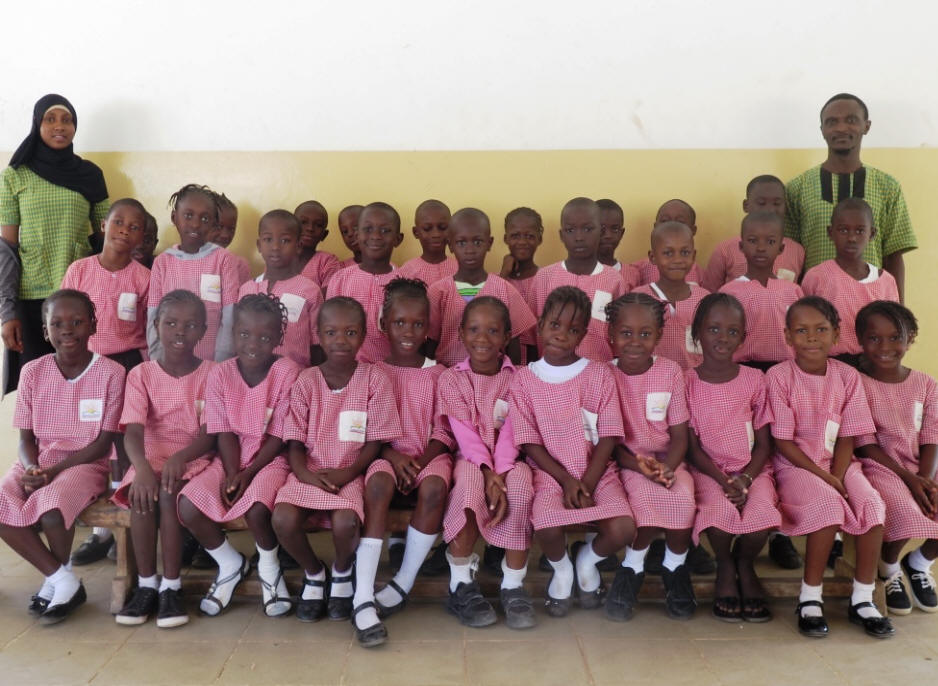 Mrs Darboe with Grade 2 Lower Basic - November 2019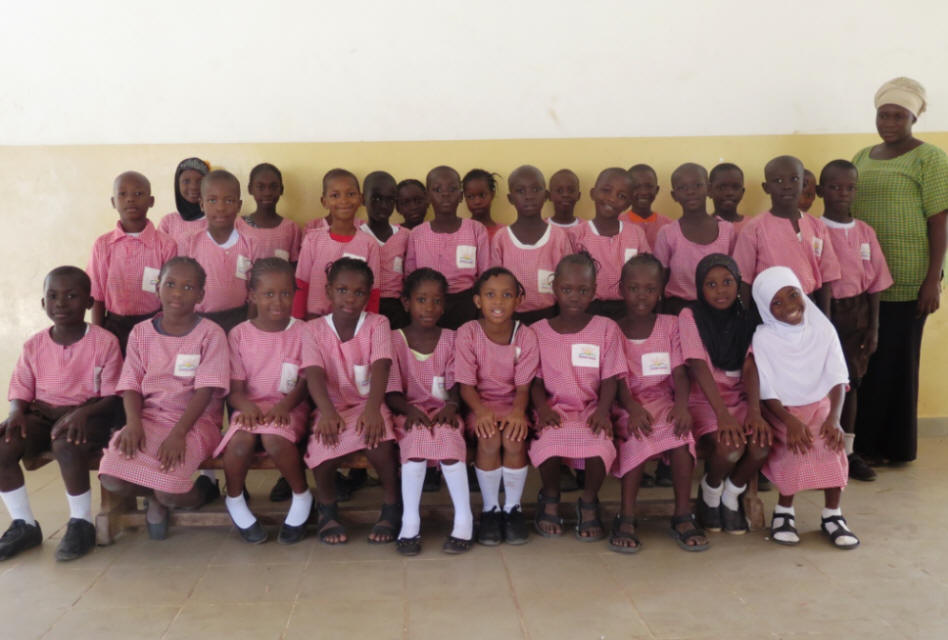 Mr Jobe with Grade 3 Lower Basic - November 2019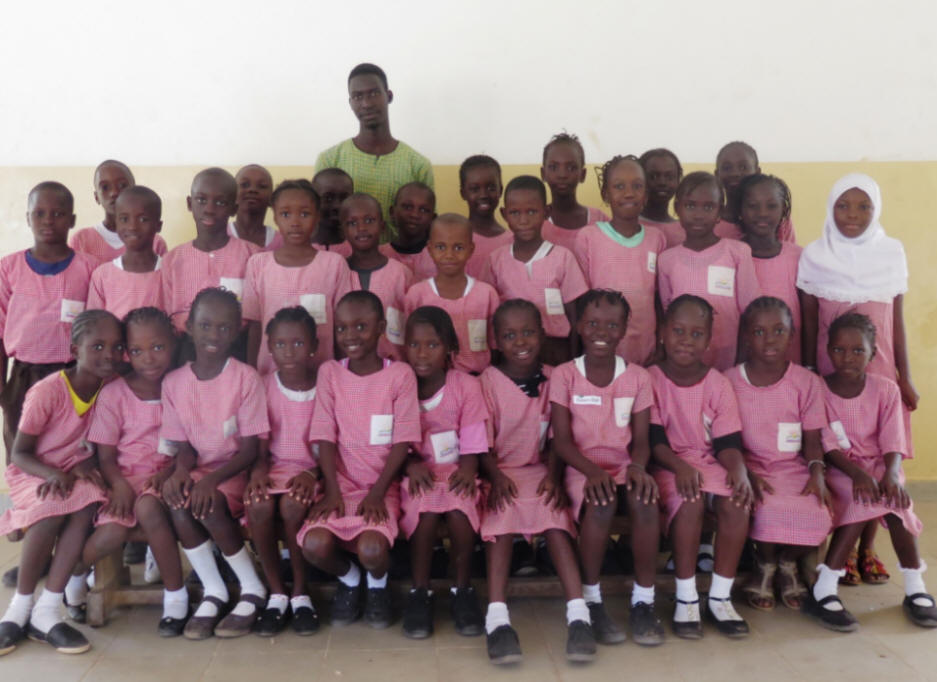 Grade 4 Lower Basic - November 2019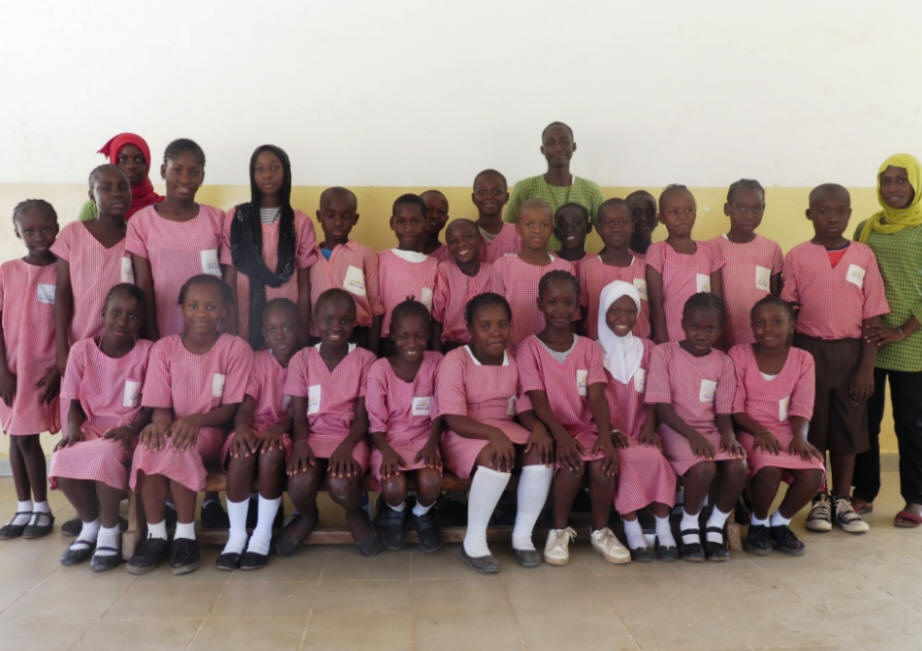 Mr Saidy with Grade 5 Lower Basic - November 2019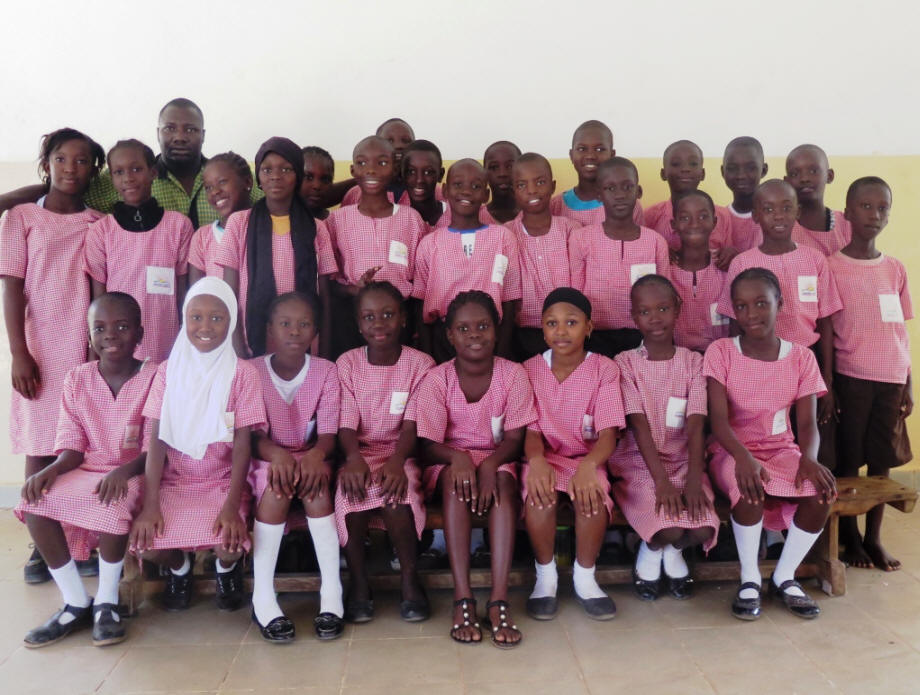 Mr Jaiteh with Grade 6 Lower Basic - November 2019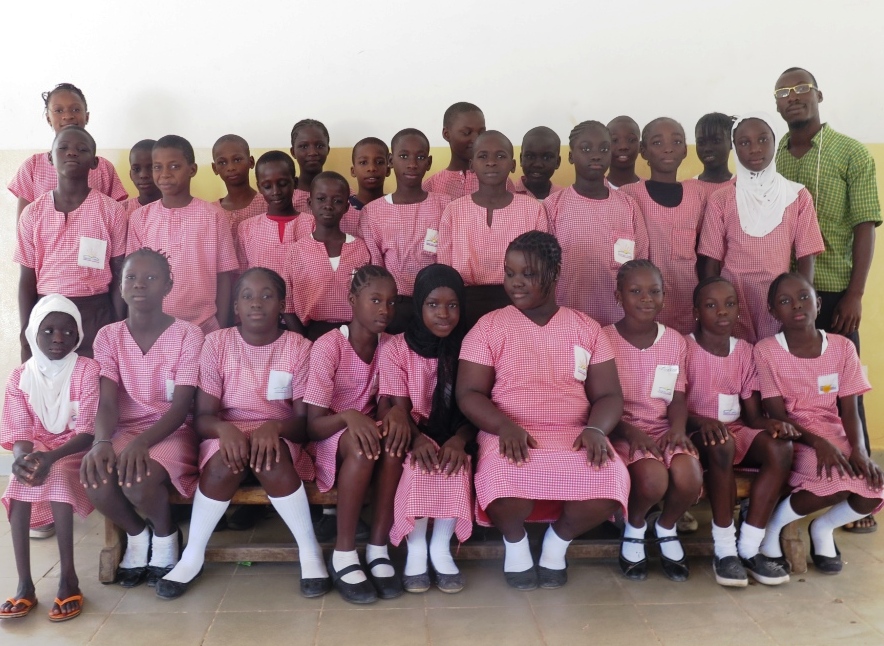 Would you like to sponsor a lower basic class?