Week ending 23rd April 2021
It is always good to see the children letting off steam before settling down to their studies in class. The equipment that we have is all locally made and has a tough workout for the children. We have had to make a few repairs but I think that it is surviving well, given the level of use and punishment.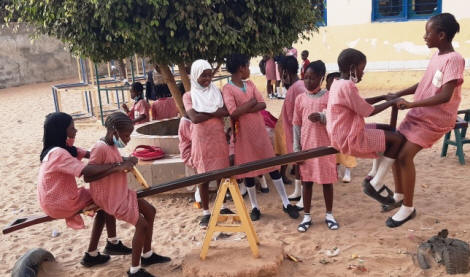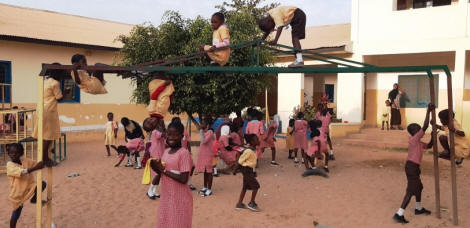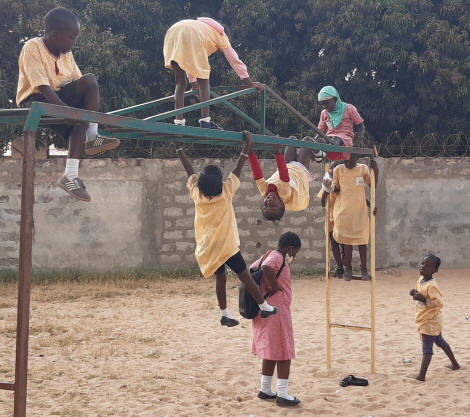 After a hectic break-time it is good to see children settling to quietly work in the Library.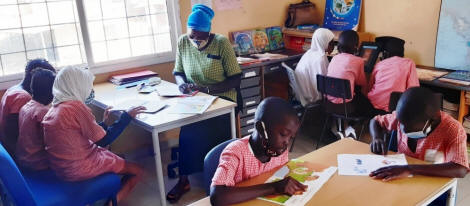 Week ending 16th April 2021
This week sees the new term begin, with Ramadam (from 12 April). This is a tough time with Adults fasting during daylight hours (no food or Water).
For those that can eat Susan still prepares food in the kitchen for break-time. Very hard if you're fasting yourself.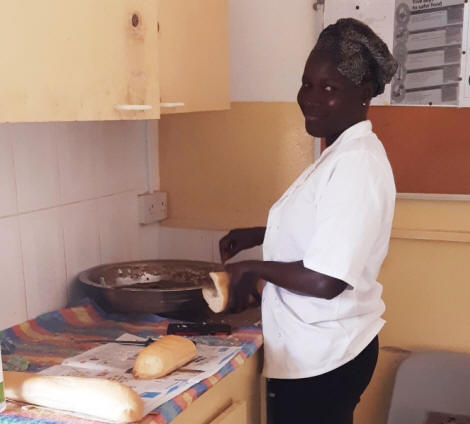 The youngsters from Lower Basic are enjoying the football match that happens often on our sports floor during break-time.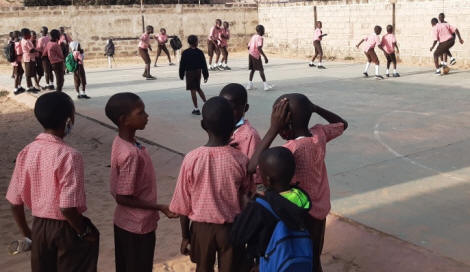 Meanwhile in Skills Numeracy, our new teacher, Baboucarr Njie is helping to teach basic maths to the students to support their other studies. Mr Njie has Primary teaching qualifications that cover his maths but his advanced qualifications are in English. This makes him an ideal person to help in the skills centre to complete our team.