June
We have been running our registration processes for sometime now. Parents and guardians come for vacant places throughout the school, mostly in Nursery 1 and Skills 1 (the entrance years). The sign is displayed on the gate and word of mouth communicates this message.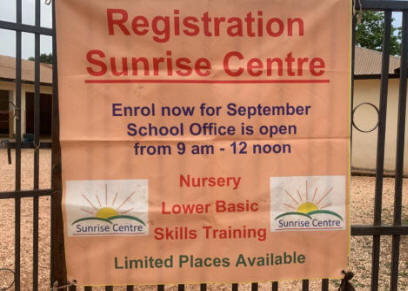 We've been struggling with water supply again. As a precaution we have put back the drinking water buckets in key areas of the school. These are much in demand in the hot and humid conditions.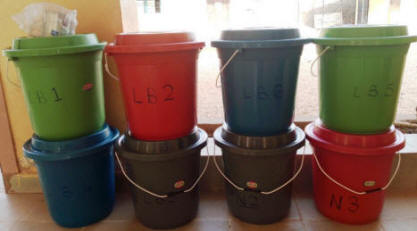 Playtimes aren't usually affected by weather, however, and feverish activities are common!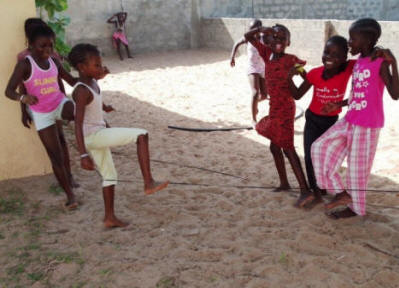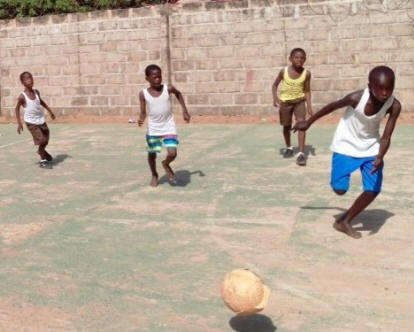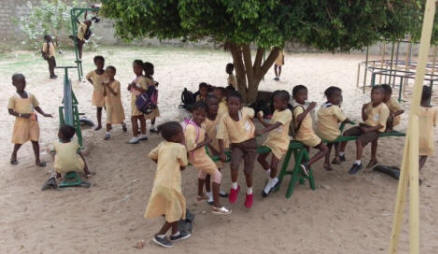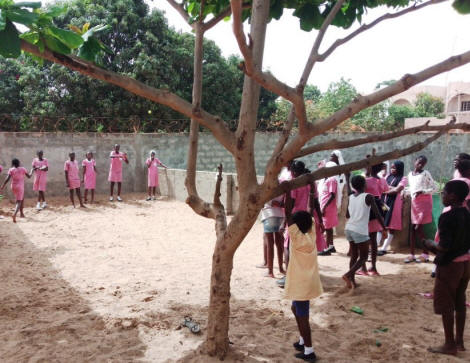 We captured a nice picture of Fatou Nyassi, working quietly in the sewing room to measure out white basin for one of the practicals underway.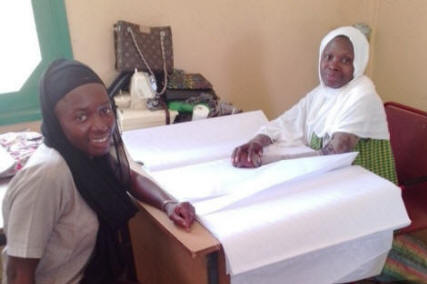 Early rains bring some disruption to school as flooded areas drain away, but these rains bring much needed moisture to crops and gardens within The Gambia.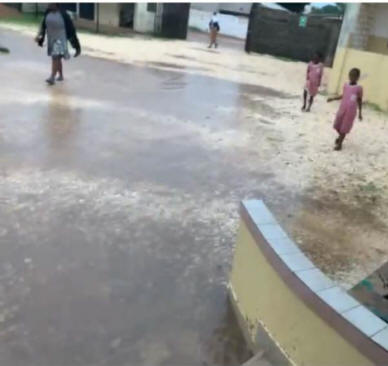 Our students are doing practical work, whenever we have water. Skills 1 are posing with Mr Darboe looking on, as they gather their material prior to adding the dye to the cloth.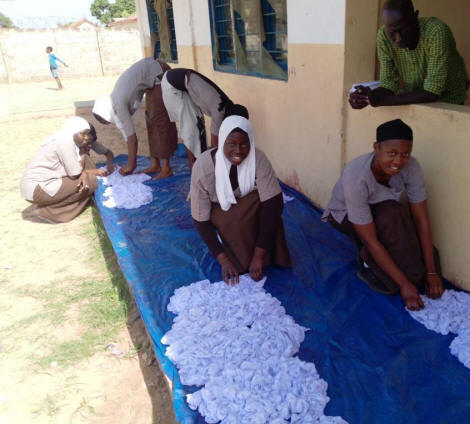 Then later Skills 1 are seen posing against the drying materials on the lines in school.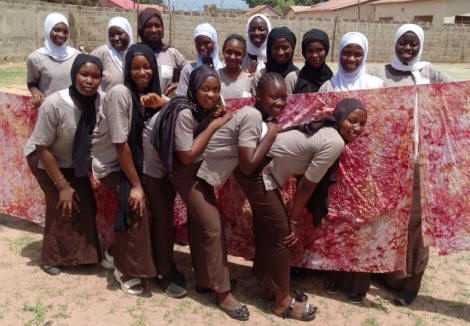 This month we have end of term exams and assessments for graduating students. LB6 and Skills 3 can be seen in the hall taking part in these important exams.

Skills 3 are doing practical exams too and samples of their hand-made bead work can be seen in the picture here.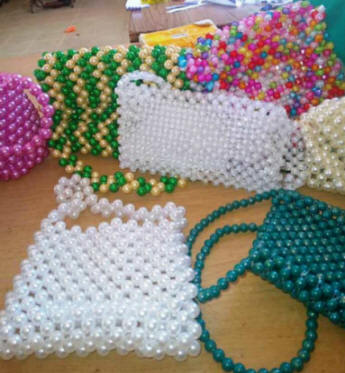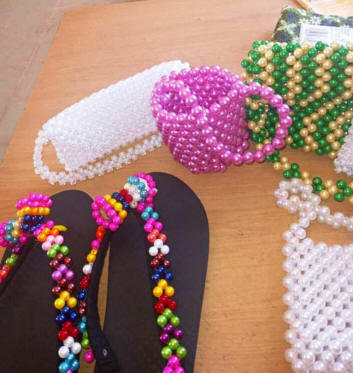 We've also had mock NAT exams for our LB 5 year, who went on to take the real exams towards the end of June. The mocks give children their first chance at doing this sort of test and makes sure that they have the best chance of a good score in this National examination.

Four of our staff helped in SOS to supervise the NAT tests within this nearby school. Mr Cham, Omar Gaye, Fatoumatta Sighateh and Sirrah Sambou all helped at SOS during the NAT exams as external supervisors, earning a few extra Dalasi for themselves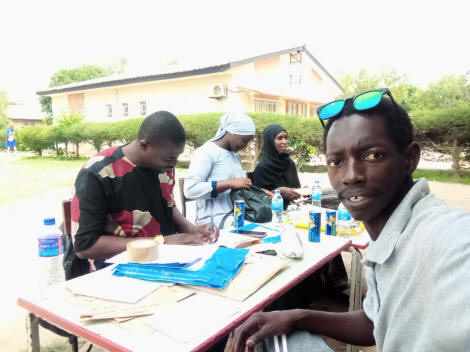 May
We have been finishing off a long running project that had stalled at Sunrise, the male and female staff toilets.
Now new toilets are in place with just a few bits of finishing still to do.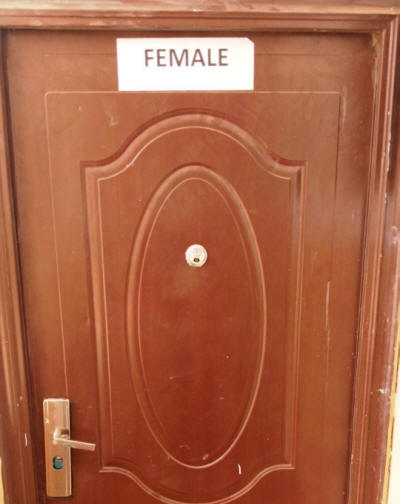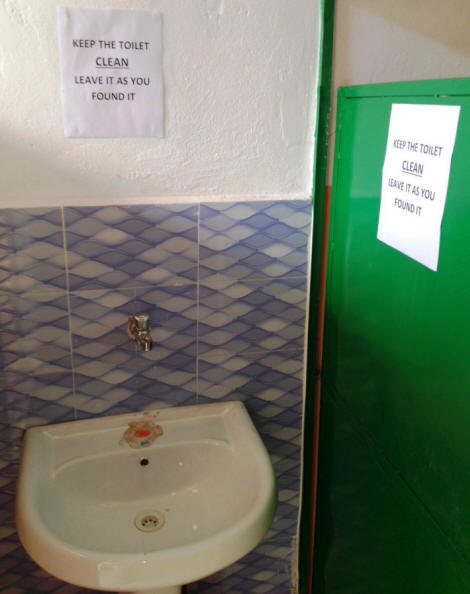 We've also been improving the Bantaba cookery facilities; providing a fridge/freezer, a cooker and a new food mixer/blender.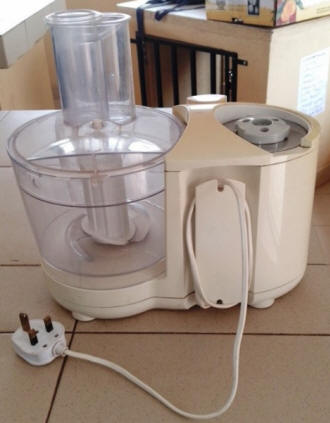 Skills 1 making potato salad in the Bantaba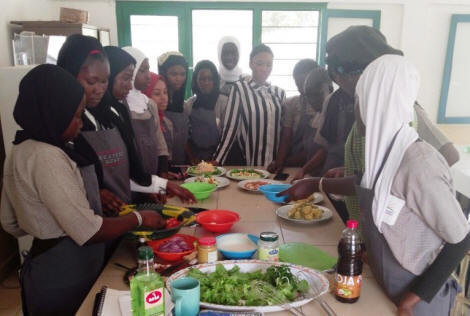 We've been a able to run our regular First Aid course for final year students who have just returned from Work Placements.
Momadou Lainey (pictured) from First Aid 4 Gambia acted as lecturer again to provide this course. He also brought replacement resources for our first aid supplies. Thanks to First Aid for Gambia (see Facebook).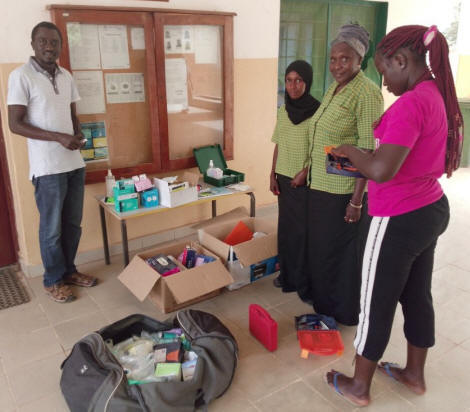 We're delighted that Fatou Nyassi has passed her Level 2 exams by the NAQAA organisation. This formalises her position as Full Teacher with NAQAA and allows her to achieve full accreditation. Fatou is clearly delighted too! This has taken a long time to achieve because there are only a few people qualified to make this assessment for NAQAA.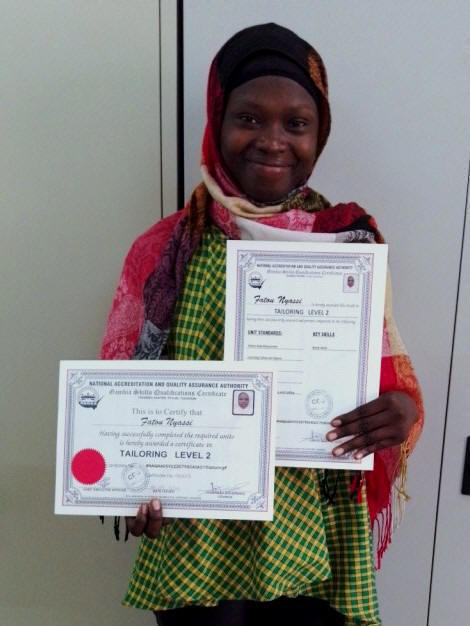 Life goes on in school as normal. Football is played most days by boys (see penalty shoot-out) and many other games within the playground by the girls.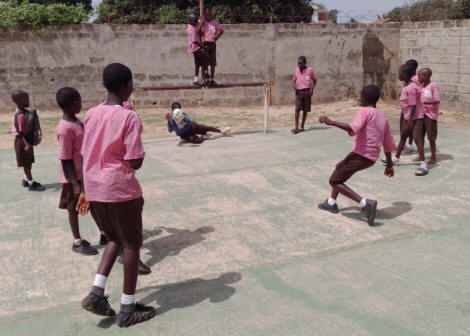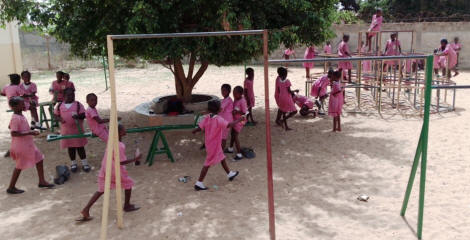 We've been aware for some time that we might lose the end wall of the school compound, perhaps affecting our Nursery 1 extension block too. This is to accommodate a new tarmac road that will join the highway near Amsterdam Junction to the large dual-carriageway in the centre of Bakoteh.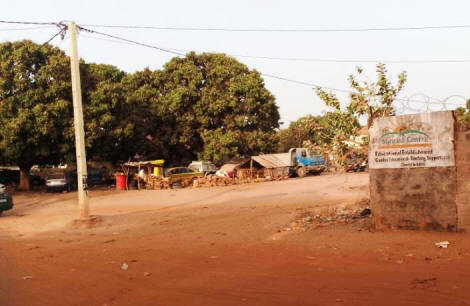 We are horrified at this prospect and hope that this will not take place or be modified. However KMC officials have now come to estimate possible compensation for this work.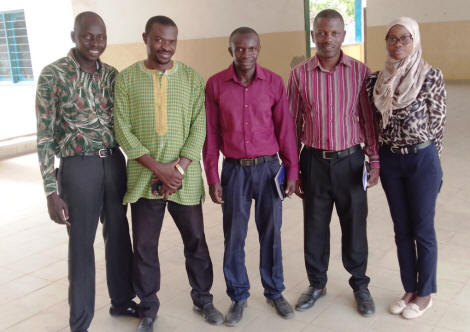 Finally, COVID jabs (Pfizer) are being given to students and eligible pupils within Sunrise. A team visited to help with this important work and nervous youngsters lined up to be treated and recorded as immunised against COVID-19.